Back to Shop
DIDYMOS Baby Wrap (SMOKEBLUE)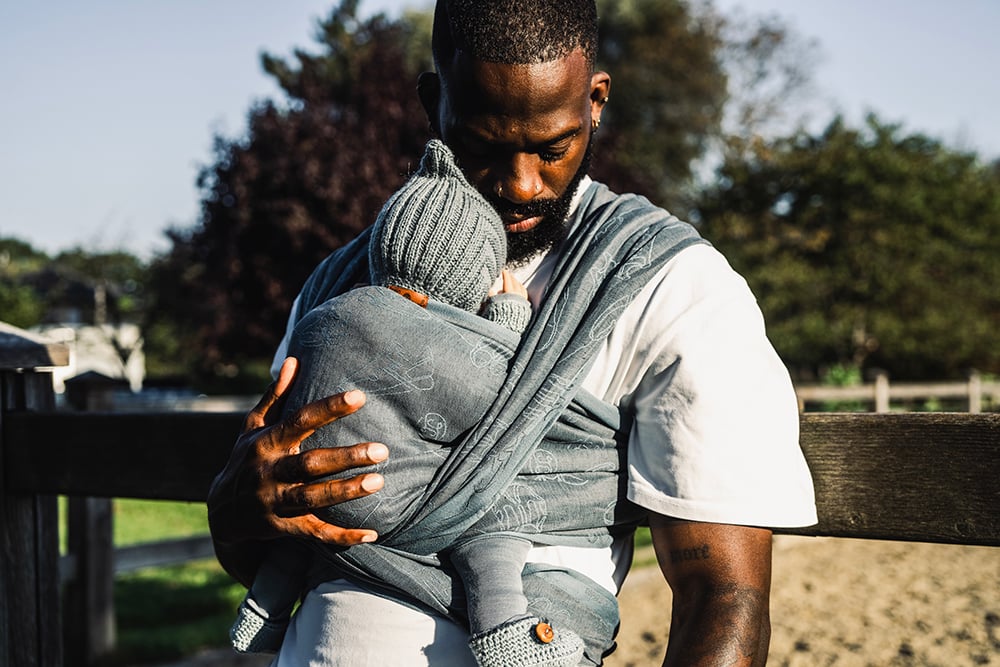 €

210.00
inkl. 19% MwSt
- RELEASE - 17TH OF OCTOBER - 18:00 -
Limited Edition of 20
Made In Austria
color: smokeblue
material: 60% Organic Cotton, 40% Linen
surface weight: 190 g/m²
vegan: yes
size: 6 (fits me and my wife. one of us weighs the double ; ))
Lightweight with a beautiful SONRA pattern, the fabric has the right amount of diagonal stretch and the right "grip" that allows for precise and comfortable tying of all carries whether worn in front, on the back or on the hip.
Linen blends are skin-friendly, highly absorbent, temperature regulating and feel cool to the touch.
Linen may feel a bit stiff initially, yet they become so soft and supple already with the first wash and wear.